THE BEST STEAK RESTAURANT IN TIRANA
High quality food. Perfect cooking.
HIGH QUALITY & BEST PRICE
Uncompromising quality defines us. From handpicked cuts to expert preparation, our meat restaurant delivers an exquisite dining experience that's simply unparalleled.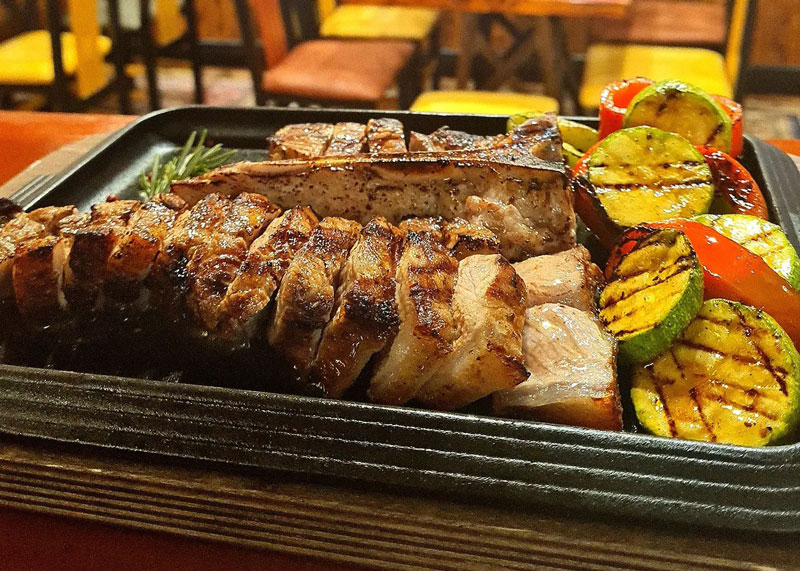 Homemade meatballs

100gr/100L

Artisan Sausage

300gr/390L
Smoke House Bruschetta

270L
Enjoy from the comfort of home
Savor our delectable offerings from the comfort of your home with our take-away service. Experience the same high-quality meats and expertly crafted dishes, carefully packaged to preserve their exquisite flavors. Elevate your dining moments with our restaurant's signature creations, conveniently available for take-away, ensuring that exceptional taste is never out of reach.
Nestled in central Tirana, our meat restaurant offers a modern yet rustic ambiance. With warm wooden tones and contemporary design, the open kitchen and art-adorned walls create a cozy, upscale atmosphere, inviting diners to savor premium meat dishes in a tasteful Italian and Albanian inspired setting.